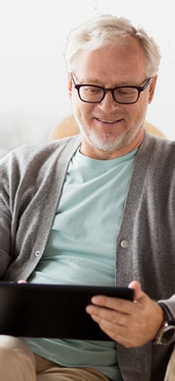 What is Chronic Obstructive Pulmonary Disease (COPD)?
Do you want to learn more about COPD, its symptoms and treatment?
Living Well with COPD is a self-management education program developed to help you achieve better control and improve your quality of life.
Sign up for FREE to learn how to take charge of your COPD on a day-to-day basis with the new
COPD Online Course
.