FREE WEBINAR – Alpha-1 Antitrypsin Deficiency (AATD) in COPD
May 16, 2019 – Join us to discuss the burden of Alpha-1 Antitrypsin Deficiency in COPD and understand the implications for your patients.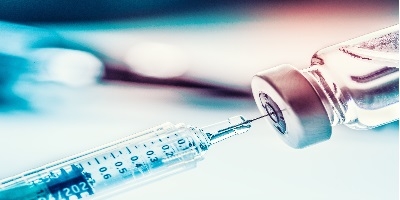 Individuals with AATD will have a higher predisposition to developing emphysema and COPD. Therefore, it is important to understand its burden, the treatments available and how they can help improve your patients' quality of life. 
Webinar: Alpha-1 Antitrypsin Deficiency in COPD
Objectives:
To understand AATD and the consequences for an individual with COPD
To identify the target clientele who should be tested for AATD
To understand the diagnostic process
To understand the treatment, including augmentation therapy, as well as long-term adherence and lifestyle improvements to live better with AATD 
ABOUT OUR SPEAKERS:
Miriam Barrecheguren, MD, PhD, is a pneumologist who currently works at Vall d'Hebron University Hospital in Barcelona. Her main areas of interest include COPD, AATD and mechanical ventilation. After earning her Ph.D. in 2016, on the diagnosis and management of COPD and AATD in Primary Care, she fulfilled a research fellow at McGill University and was then granted a Rio Hortega grant to continue her work in Barcelona. She is the Early Career representative for the European Respiratory Society (ERS) in the European Alpha-1 research collaboration (EARCO). 
Jean Bourbeau, MD, MSc, FRCPc, is the Director of the Research Institute MUHC's Center for Innovative Medicine, the COPD Clinic and the Pulmonary Rehabilitation Unit at the MUHC. He has been President of the Canadian Thoracic Society. His work and research on COPD, pulmonary rehabilitation and integrated self-management programs for patients with COPD (www.LivingWellWithCOPD.com) have had an impact not only in the field of research, but also in clinical practice at the national and international level.
| | |
| --- | --- |
|             | Dr. Miriam Barrecheguren – Friday June 7, 2019 @ 12 PM EST  |
|     | Dr. Jean Bourbeau – Monday June 10, 2019 @ 3 PM EST |
This free webinar is part of eXpand – a new online training platform for professionals treating patients with COPD, Asthma, Pulmonary Fibrosis and other chronic pulmonary disease. Improve your skills and knowledge to support your patients in the long-term integration of self-management and a healthy lifestyle. 
To learn more about eXpand courses, visit: www.expandcourses.com 
Brought to you by RESPIPLUS and made possible thanks to an educational grant by Grifols.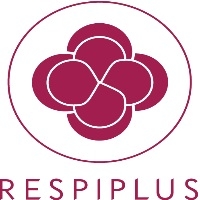 Back to list